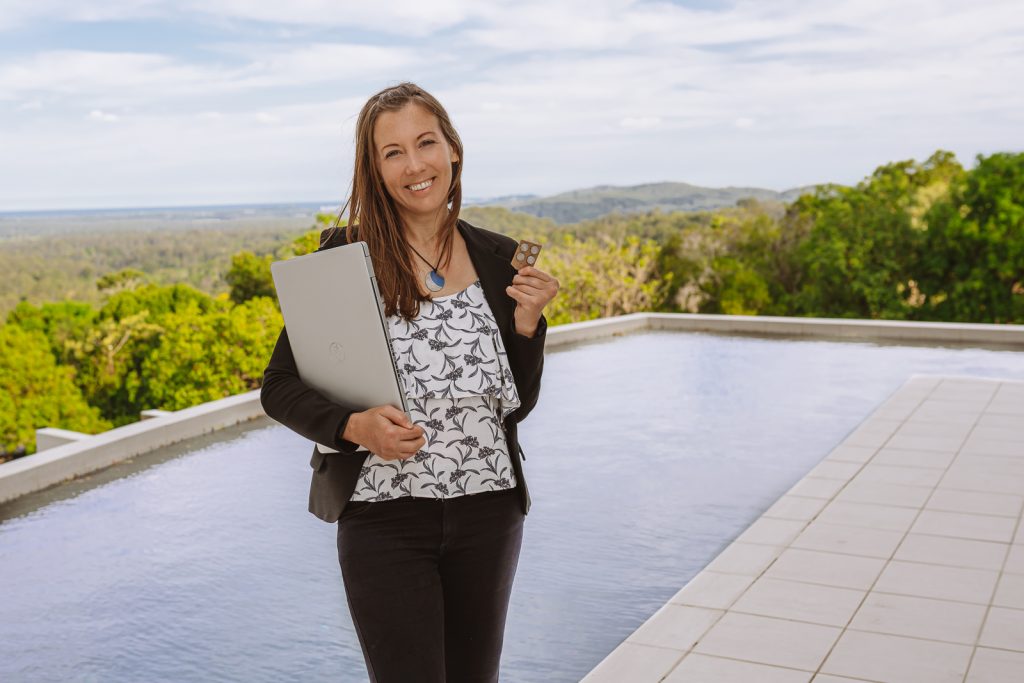 As more and more people are using Laptops and Tablets for convenience and mobility, instead of the classic desktop computer, a need arose for specific Tesla Tags to accommodate the strength and EMFs of these devices.
After much research and testing, Tesla's Tablet and Laptop Tag Sets were developed as a powerful safe guard for Laptops and Ipads and similar devises generating Electro Magnetic Frequencies (EMFs) and Microwave fields.
Laptops and Tablets emit very strong Electromagnetic Radiation and Microwave Fields from their Wi-Fi and Blue Tooth antennas which cause harmful bio-energy effects to our DNA when they are in use.
The emissions cannot be seen or felt, which is a real problem, as those that are not sensitive to energy cannot feel the disturbance and hence the damage being caused to their body. Those that are sensitive to this energy, will start to feel an uncomfortable and hot feeling after using laptops, especially on their lap, as the EMF's start causing our DNA to generate heat shock proteins, which mess with our energy, neurological system and electrical programming.
Tesla's Tablet and Laptop Tags, like phone tags, alter and neutralize the chaotic electromagnet radiation pattern, transmitting from the antenna, and changes it biologically, so it becomes harmonious to the user and anyone nearby.
Uses of the Laptop Tags reported feeling the following changes below:
A cooler and calmer feeling when working
A clearer mind and more focused attention span
Being able to tolerate longer hours on laptops
Less scrambled in general during and after working
Able to concentrate longer, be more productive and to task
Tesla's Tablet and Laptop Tag Set, consists of:
Set of Four Tags
Size 15mm diameter each
Thickness 1mm each
Colour Silver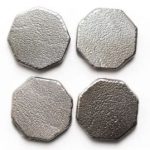 These Tags (shown above), look similar to a Tesla's Phone Tag (which was developed exclusively for Mobile and Cordless Phones, as they are very focused in one area).
Tesla's Laptop-Tablet Tag Set however, has been developed to treat both the device and the person using the device and is NOT "purely focused", as is the Phone Tag.
The set of four (4) Tags is necessary so you can position them in all 4 corners of Laptops, Tablets and IPads. These tags will then spread their energy equally on both sides, to both the upper and lower body, from where the device is held.
At present, there is NO other use for these Tags and definitely NOT for use on Mobile Phones or Cordless Phones, as again they are designed for a different function and will not be sufficiently effective for use on mobiles.
These 4 Laptop/Tablet Tags will stay effective for new devices. Therefore, if you buy a new laptop, you can simply transfer these tags onto the new laptop and they will continue to work effectively.
The set of 4 Tags comes with an instruction manual and double-sided tape, allowing for easy fitting.
If you own a laptop or Tablet, these tags are highly recommended to neutralise the effects of EMFs and Microwave fields harming your DNA!
NOTE: If you use a desktop computer screen or desktop computer, we recommend using a computer plate.
Price
RRP = $238 AU per Tag Set of 4
10% DISCOUNT Online Price = $215 AU
To Order Tesla's Laptop/IPad/Tablet Tag Set with 10% OFF CLICK HERE
Postage: $15 Express Post